Who are we ?
Markal, a cereal supplier and organic pioneer
Based in Drôme, the first organic department in France, MARKAL perpetuates a traditional and family know-how transmitted by our founder George Markarian. Our absolute commitment to organic products began in 1936 with the production of the first and only organic bulgur in France. Today, we have a panel of more than 800 organic references, mainly composed of cereals and their derivatives, which have allowed us to adapt and answer to new market demands.
As a pioneer in organic agriculture, we contributed to the creation and development of the current ECOCERT specifications in 1991. As a pioneer, we have always favored quality over quantity, which has allowed MARKAL to become a reference in the organic market and ensures us an international presence, through our resellers, in more than 40 countries.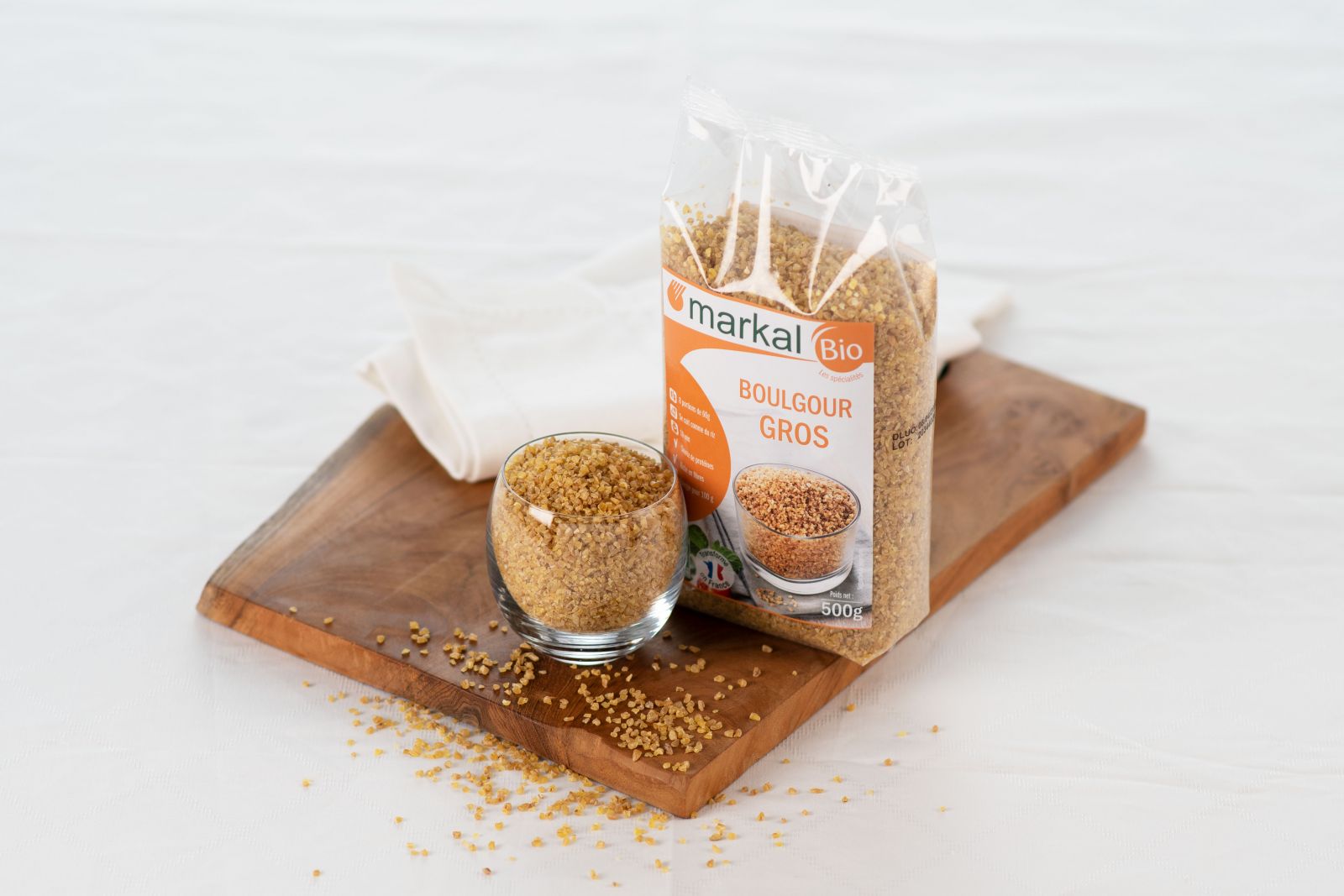 MODERN TECHNIQUES SERVING THE ENVIRONMENT
Our commitment to limit our impact on the environment is a logical continuation of our daily struggle. Thanks to new innovations and technologies, this is possible. For example, we have recently developed a 100% biodegradable packaging for our 3-minute pasta, which does not alter its nutritional benefits.
8 BRANDS FOR A SMARTER DIET
Our convictions in favor of the health of all and of the environment keep growing with more than 800 products, of quality and healthy, and many novelty under all our brands MARKAL, BIOSHOK, APERIBIO, APERIT'IN, ORELINE, KIVINAT, GRANDOLIO and LUCE. Thanks to our values and the quality of our products, many of them have already been awarded.
As a cereals supplier, our mission is to offer consumers, through our wholesalers, quality products resulting from our family and artisanal know-how in order to provide a healthy, organic and economic food accessible to all.
A HISTORY OF SECTORS
MARKAL AS CLOSE AS POSSIBLE TO ITS PRODUCERS
The control of the high quality of our products and the respect of the know-how of our producers is ensured by the implementation, in 95% of the cases, of contracts by sector. This allows us to act in the accordance with the nature and people, but also to have a direct proximity with our producers.
Our main sectors :
Durum and soft wheat,
French flours,
Rice from Camargue and Italy,
Tomatoes,
Quinoa from Bolivia,
Chestnuts,
Walnut kernels,
Soy and rice (plant-based beverages),
Olive oil from Spain,
The Italian sector
Filiere coco Sri Lanka

Jus de Sicile LUCE

Riz de Camargue
The aim, of this serious partnership with our producers through signed contracts, is to control the origin and the high quality of our raw materials, the first added value of our products, but also to accompany and perpetuate the cultivation of our producers on the long term.